An ever evolving community of guests, health and wellness practitioners, farmers, neighbors, and artisans working in harmony with goats and nature.
We believe in fostering community and appreciating the living environment.
Ed and Rick established Mariaville Goat Farm in 2011 with a motor home…2 young pygmy goats (Lily and Dahlia)…and a vision! Striving for a simpler, more self-sustainable way of life, we intentionally built a farm by leveraging natural resources in order to leave a smaller environmental footprint. Our first product was goat's milk!
This evolved into the creation of our all-natural, hand-made goat milk soap! Collaboration with Jodi Fowler resulted in the creation of goat yoga at Mariaville Goat Farm and allowed us to begin sharing our space with our community – all are welcome here! Goatie Cuddles were created soon after to allow others an opportunity to experience joy while cuddling baby goats during more inclement weather. We added a 20' yurt to our property in 2017, which we began listing on Air BnB in 2018. Since then, we have become an extremely popular vacation destination spot and even added a second venue – our tree house!
Recently, we've established a network of local artisans in order to support neighboring local businesses via our Community Farm Stand!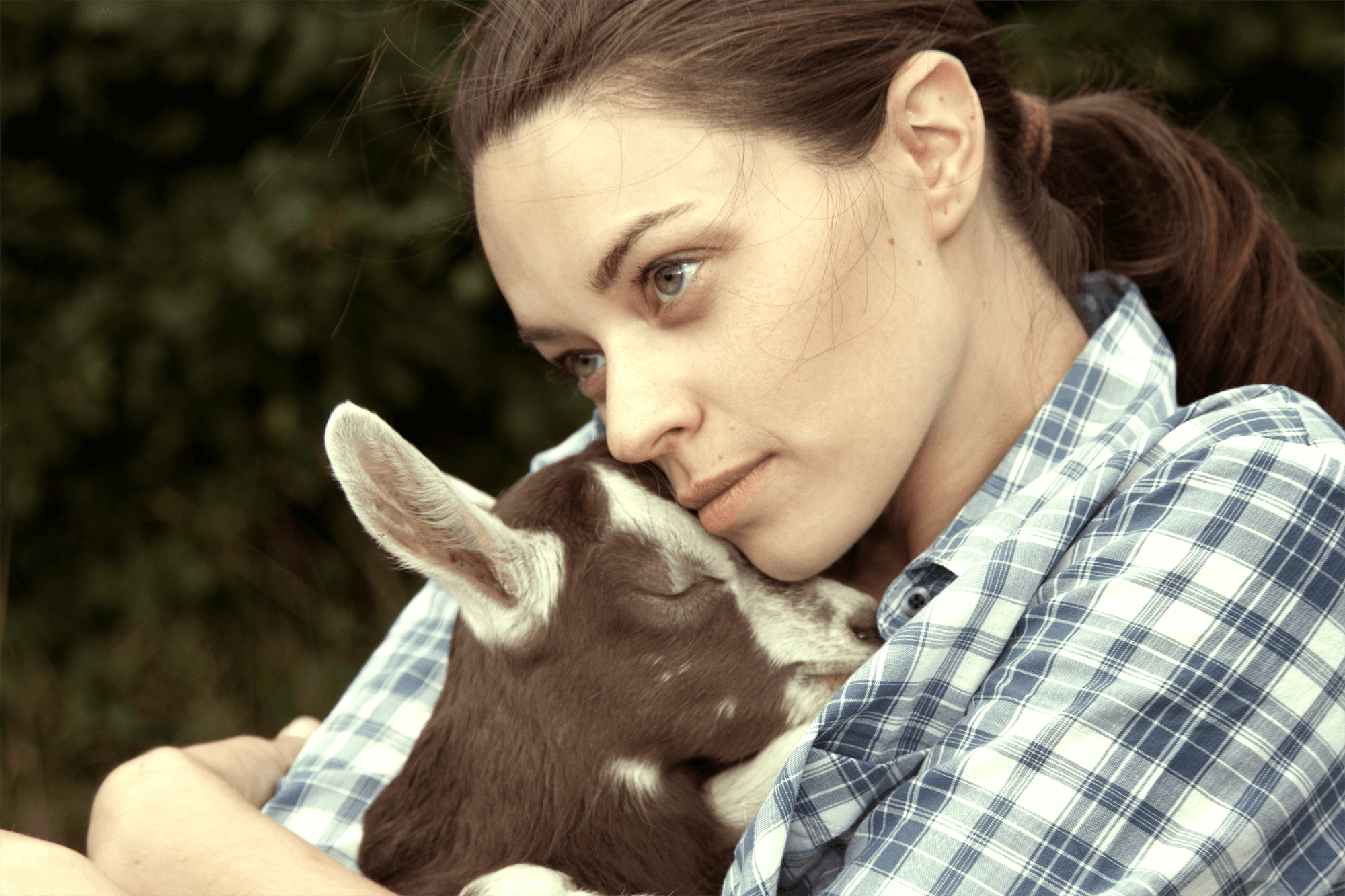 Our wonderful partners, makes our world go round.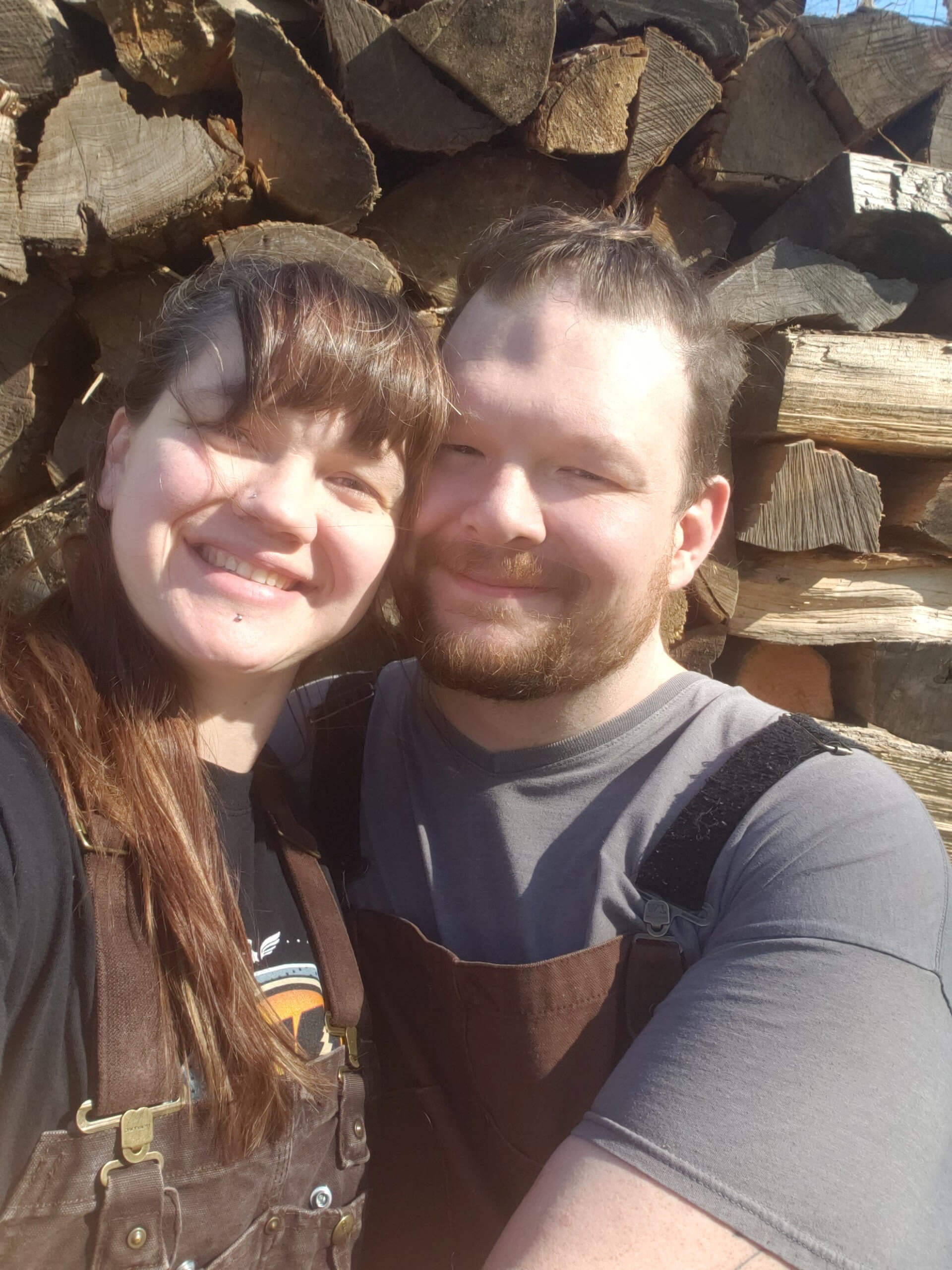 Rok and Rain are neighbors of the Mariaville Goat Farm and are honored to be a part of it. They have 3 beautiful children, a doggy named Xena, and a lovely brood of chickens. The Loftfield family contributes to the care of the critters and strives to ensure a wonderful experience for all our guests at Mariaville Goat Farm!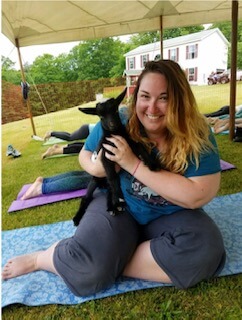 Lauren Touhey has been with the farm since February 2018. She loves creating a comfortable and safe environment while encouraging participants to be in the moment. Lauren became a Registered Yoga Teacher with Yoga Alliance in 2016, after finishing her 200-hour yoga teacher training. She furthered her education in 2018 by completing an 85-hour teacher training to become a Registered Prenatal Yoga Teacher with Yoga Alliance. Lauren has also earned certifications in SilverSneakers Yoga, Curvy Yoga, and Lakshmi Voelker Chair Yoga. She enjoys teaching all levels, all ages yoga classes at the farm with the goats. Whether checking goat yoga off your bucket list or partaking in a class for fun and goat snuggles, Lauren brings her sense of humor and lightheartedness to every class.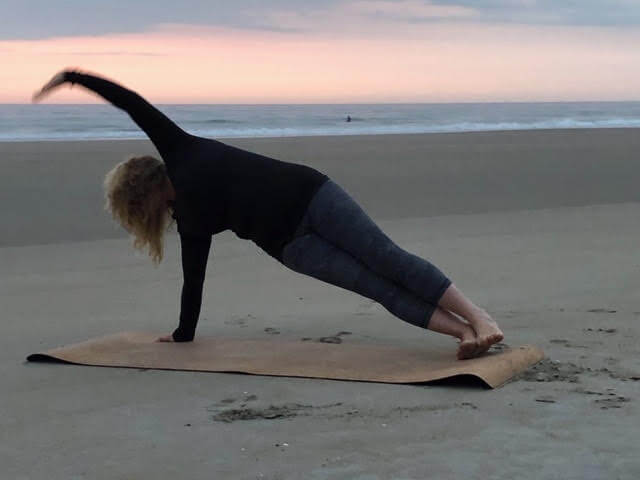 Jodi Fowler began learning to teach yoga in 2012, to strengthen her knowledge base as a physical educator. She heard about goat yoga, had a brainstorming session with Ed and Rick, and taught her first class at the farm in 2017. Jodi is a 750-hour Baptiste Yoga Certified Educator, a 200-hour Registered Yoga Teacher and member of Yoga Alliance. created.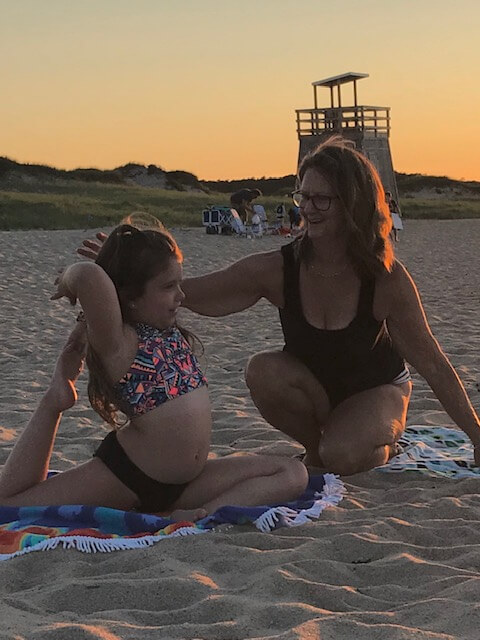 My name is Dianne and I have been teaching yoga for more than 20 years. I SEE my students and their needs, always changing my teaching based on need and ability. I believe we are connected, bonded in joy, hope and love. My home and studio are in nearby Delanson. The iyengar method uses props (like steps, blocks, trees, and each other) to deepen and achieve poses. Students of varied abilities receive clear fundamental instructions and challenges to reach further safely. 500 hour yoga alliance certification, Iyengar method, Alignment, strength, and flexibility. Private for beginner or experienced students and Therapeutic Yoga Children's classes.
Goats are yogic perfection. They live in the moment and are unaffected by the emotional storms of life. They remind us of what is REAL. Here and now. This perfect moment. I am available for private classes by appointment.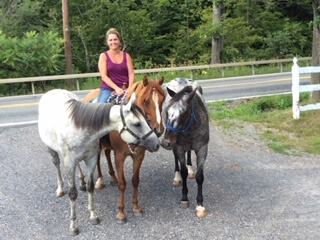 Kari Mesec has had a love and passion for horses since early childhood. It was love at first sight when her parents bought her a pony when she was just three years old. Immersed in horsemanship through schooling, competitive riding and instructing, Kari has developed a passion for giving horses the best care nature intended. She loves teaching people natural horsemanship, becoming a better rider. She offers Horse Lessons in all disciplines. Horse training, a natural boarding facility and Horse Dentistry.
Frequently Asked Questions
Answers to common questions.
Press releases about Mariaville Goat Farm.